Każda szkoła partnerska prezentuje swoje najlepsze metody związane z realizacją pierwszego etapu projektu well being. Metody te są wykorzystywane w czasie lekcji. 
An apple
Nasza szkoła zaproponowała metodę nazywaną "jabłko". Nauczyciele w naszych szkołach partnerskich wykorzystali tą metodę w pracy z uczniami.
Everyone takes an apple. They can describe it (how beautiful it is). Later they throw the apple on the floor, chair or desk. It changes the colour gradually while throwing. When it is destroyed and looks like rotten or some pieces are taken out, the students describe this apple again. The teacher comments that a bullied person feels like the apple. The students talk with the teacher about their emotions: before, while, after throwing and the feelings of the bullied person. Everyone is advised to write their own reflection on a piece of paper. They are collected on a poster which can be made after this activity.
Metody związane z pierwszym tematem BE WELL wykorzystywane w naszej szkole
Across the river
Sam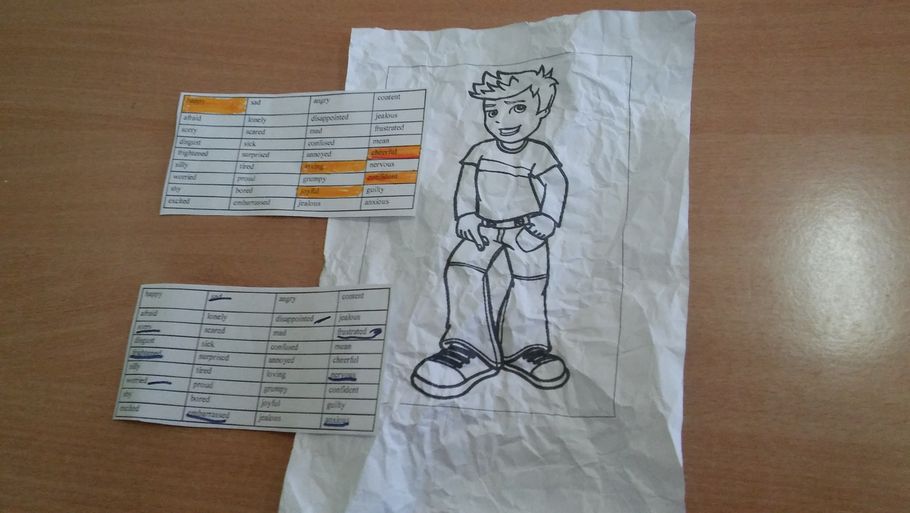 Six elves in my heart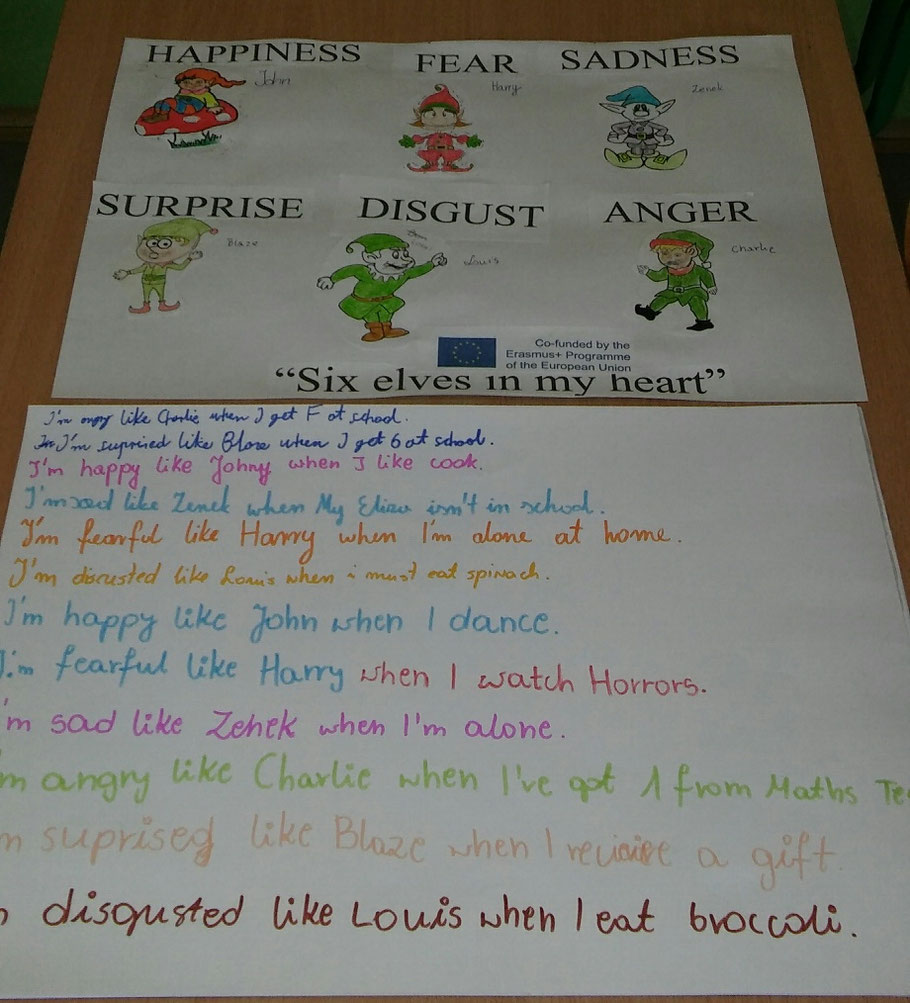 The Portuguese web activity
Wykorzystaliśmy to zadanie na lekcji języka angielskiego w klasie 5a. Ćwiczyliśmy nazwy owoców i warzyw oraz przymiotniki. Uczniowie wybierali owoc/warzywo ora opisujący je przymiotnik: I"m ..........(a watermelon) and I'm ........(juicy). Tworzyliśmy sieć za pomocą włóczki. 
w klasie 6a na lekcji wychowawczej
The Turkish activity
Uczymy się wyrażać swoje uczucia - prace wykonane przez uczniów z klasy 5a i 5b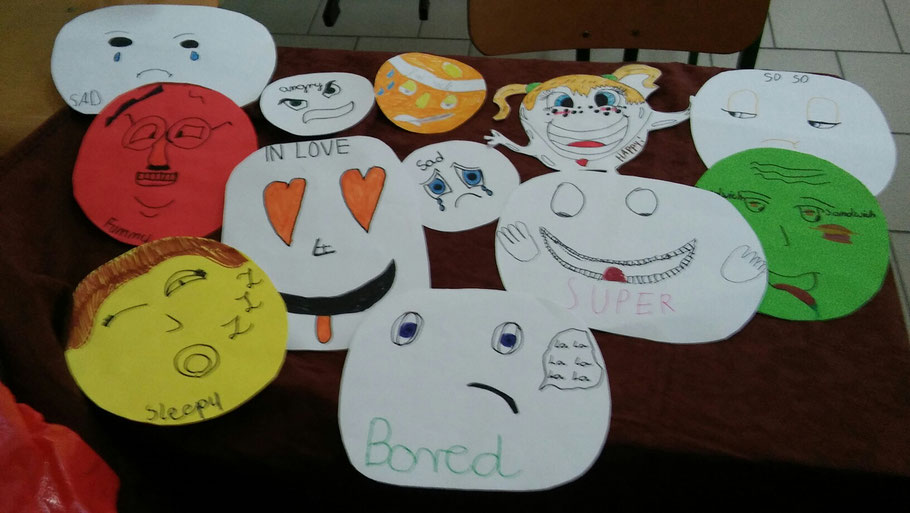 The Italian method
During library lessons students were reading stories which included topics of well being. After reading they discussed the feelings, actions of the heroes. Some students drew pictures based on the story.
The Romanian good practice - the riddle
Good manners
Dobre maniery -prac uczniów klasy 5b
Opowiadania uczniów klasy 6a
Uczniowie klasy 6a na lekcji języka angielskiego pisali opowiadania, w których bohaterowie zmagali się z różnymi emocjami